Recent Publications and Speeches
Newsletter
News
Land Use, Livestock, Quantity Governance, and Economic Instruments
The production of animal food products is (besides fossil fuels) one of the most important noxae with regard to many of the environmental problems, such as climate change, biodiversity loss or globally disrupted nutrient cycles. This paper provides a qualitative governance analysis of which regulatory options there are to align livestock farming with the legally binding environmental objectives, in particular the Paris Agreement and the Convention on Biological Diversity: here.
Call for Papers: Our Special Issue of Journal "Sustainability" on Climate Change and Human Reaction
Felix Ekardt serves as guest editor for an upcoming Special Issue of Sustainability on "Climate Change and Human Reaction: Transformation, Governance, Ethics, Law". The Call for Papers is now open: here.
Out now: First Volume in our new Springer Nature Book Series on Environmental Humanities
From spring 2019 Felix Ekardt is the editor of Springer Nature's new book series "Environmental Humanities: Transformation, Governance, Ethics, Law". It is open to the entire social sciences, i.e. economics, philosophy, sociology, political science, ethnology, etc. Volume 1 "Sustainability: Transformation, Governance, Ethics, Law" by Felix Ekardt has been published now and provides an overview of the work of the FNK with completely new perspectives in sustainability research - and can be read with Springer Link: here.
Paris Agreement, unambitious climate protection, precautionary principle, and human rights
Missing German and EU climate targets is not embarrassing - it is contrary to international and human rights. Even the unambitious targets themselves are illegal; all the more so their misconduct. More on this in our new legal opinion on the Paris Agreement here.
Sustainable Land Use, Soils, Phosphorus, Plastics, Closed Nutrient Cycles: Law and Governance - Various New Articles
The scarcity of phosphorus (P) is a global concern that is not restricted to western industrialized nations. Based on several third-party funded projects, the industrialized nation of Germany, the EU, the emerging economy of Costa Rica, and the developing country of Nicaragua are examined in various contributions with regard to their legislation in the field of environmental protection and agriculture, in particular with regard to soil protection and fertilizer law. It becomes clear that soil protection has not yet been adequately standardised in law and at the same time the efficient use of organic or recycled P fertilizers instead of (finite) mineral P fertilizers is inadequately regulated: see here, here and here.
Beatrice Garske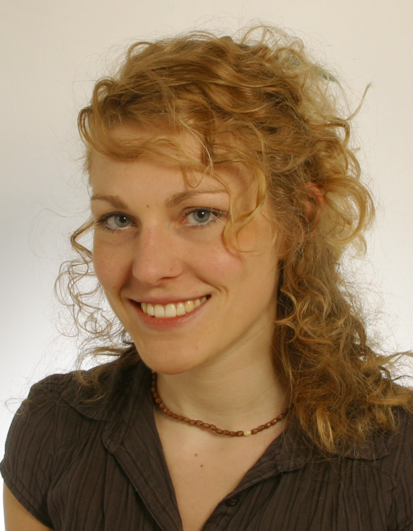 Dr. agr. Beatrice Garske, M.Sc., LL.M. oec. is a member of the Research Unit Sustainability and Climate Policy since 2012. She works as a research assistant in the project InnoSoilPhos (Innovative Solutions to Sustainable Soil Phosphorus Management). In this BonaRes project the research unit cooperates with various other institutions within the framework of Leibniz Science Campus Phosphorus Research Rostock since 2015 (funded by the German Federal Ministry of Education and Research). Beatrice Garske mainly works on governance of phosphorus, soil and land use as well as agricultural policy. Her special focus is on economic governance instruments and integrated solutions for interlinked environmental problems. Besides, she is involved in policy consulting projects of the FNK in the field of governance research on plastic. Beatrice Garskes PhD thesis was on regulatory and economic governance instruments of phosphorus governance taking into account the interlinkages with soil, water, biodiversity and climate (in cooperation with University of Rostock, Faculty of Agricultural and Environmental Sciences, Soil Science). She holds two master's degrees in International Area Studies, M.Sc. (Martin-Luther-University Halle-Wittenberg, Institute of Geosciences and Geography) and in Business Law and Economic Law, LL.M. oec. (Martin-Luther-University Halle-Wittenberg, Faculty of Law, Economics and Business). From 2011 to 2015 Beatrice Garske worked as graduate assistant at Fraunhofer Center for Central and Eastern Europe with emphasis of work in technology transfer and research policy. In 2011 and 2014 she was awarded two scholarships by the German Academic Exchange Service for Go East Summer School of Sciences "Belarus – Geostrategic meaning, history and geography" at Federal University Baranovichi, Belarus and "Lake Baikal Summer School of Science" at the Biologic Institute of Federal University Irkutsk, Russia. Beatrice Garske volunteers as spokesperson for the agricultural committee of Friends of the Earth Saxony and as a board member of Ökolöwe – Environmental Association Leipzig she is involved in environment and sustainability topics on a local level, too.
Publications:
Sustainable Phosphorus Management in European Agricultural and Environmental Law, in: Review of European, Comparative and International Law 2020 (with Jessica Stubenrauch and Felix Ekardt)
Ordnungsrechtliche und ökonomische Instrumente der Phosphor-Governance. Unter Berücksichtigung der Wirkungen auf Böden, Gewässer, Biodiversität und Klima, Metropolis-Verlag, Marburg 2020
Phosphor-Governance durch deutsches und europäisches Ordnungsrecht, in: Jahrbuch des Umwelt- und Technikrechts 2019, pp. 95-129 (with Caroline Douhaire and Felix Ekardt)
Agriculture related Climate Policies – Law and Governance Issues, in: Carbon & Climate Law Review 2018, Vol. 12 No. 4, pp. 316-331 (with Felix Ekardt, Jutta Wieding and Jessica Stubenrauch)
Sustainable Land Use, Soil Protection and Phosphorus Management from a Cross-National Perspective, in: Sustainability 2018, pp. 1-23 (with Jessica Stubenrauch and Felix Ekardt)
Landnutzung und Phosphor in der EU, Deutschland und Mittelamerika – rechtsvergleichende Perspektive, in: Zeitschrift für Europäisches Umweltrecht 2018, No. 3, pp. 1-23 (with Jessica Stubenrauch and Felix Ekardt)
Landnutzungs- und düngungsbezogener Klimaschutz in europa- und völkerrechtlicher Perspektive, in: Zeitschrift für Umweltrecht 2018, No. 3, pp. 143-154 (with Felix Ekardt, Jutta Wieding and Jessica Stubenrauch)
Ordnungsrechtliche Instrumente der Phosphor-Governance, in: Natur und Recht 40 (2) 2018, pp. 73-81 (with Caroline Douhaire and Felix Ekardt)
Phosphorus Governance, in: Schnug, Ewald/de Kok, Luit (Ed.): Phosphorus 100 % Zero, Berlin 2016, p. 331-347 (with Felix Ekardt, Jessica Stubenrauch and Jutta Wieding)
Die Reform der Gemeinsamen Agrarpolitik der Europäischen Union 2013 – Ein Schritt in Richtung nachhaltige Landwirtschaft? In: Garske, Beatrice/Hoffmann, Kristin: Die Gemeinsame Agrarpolitik nach der Reform 2013 – Endlich nachhaltig? Beiträge zum Europa- und Völkerrecht, No. 13, Halle (Saale) 2016
Die Diskussion um die Investor-Staat-Streitbeilegung im Kontext von TTIP, in: Ekardt, Felix/Unnerstall, Herwig/Garske, Beatrice (Ed.): Globalisierung, Freihandel, Umweltschutz in Zeiten von TTIP – Ökonomische, rechtliche und politische Perspektiven, Metropolis-Verlag, Marburg 2016, p. 93-134 (with Marc Schmid)
Globalisierung, Freihandel, Umweltschutz – im Kontext von TTIP, in: Ekardt, Felix/Unnerstall, Herwig/Garske, Beatrice (Ed.): Globalisierung, Freihandel, Umweltschutz in Zeiten von TTIP – Ökonomische, rechtliche und politische Perspektiven, Metropolis-Verlag, Marburg 2016, p. 9-26 (with Felix Ekardt)
Legal Instruments for Phosphorus Supply Security, in: Journal for Environmental and Planning Law 12/2015, p. 343-361 (with Felix Ekardt, Jessica Stubenrauch und Jutta Wieding)
Landwirtschaftskonzept für Sachsen – BUNDposition, Dresden 2015 (with Felix Ekardt and Jessica Stubenrauch)
Joint Implementation als Governance- und Rechtsproblem – Ein Beitrag zum internationalen Klimaschutzrecht und seinen ökonomischen Instrumenten nach Doha 2012 und Warschau 2013, in: Jahrbuch des Umwelt- und Technikrechts 2014, Band 127, Erich Schmidt Verlag, Berlin 2014, p. 101-131 (with Felix Ekardt)
Joint Implementation – Ökonomische Instrumente und Technologiediffusion in Transformationsstaaten, Metropolis-Verlag, Marburg 2013
Presentations
InnoSoilPhos: Economic and Regulatory Instruments of P Governance – Speech at the P-Campus Symposium at Leibniz Institute for Baltic Sea Research Warnemünde (13.11.2019)
GAP 2021-2017 und tierische Nahrungsmittel – Speech on Common Agricultural Policy of the EU and Animal Husbandry at Agriculture-Conference of Evangelische Akademie Wittenberg (06.04.2019) (with Jutta Wieding)
Die Gemeinsame Agrarpolitik der EU – Stand 2018 und Verhandlungen zur GAP 2020 – Speech on Common Agricultural Policy of the EU at Agriculture-Conference of Evangelische Akademie in Wittenberg (30.06.2018)
Moderation of Policy Tool Session of the European Sustainable Phosphorus Conference (ESPC3) in Helsinki (12.06.2018)
Governance Aspects of Soil-P-Management – Speech at BonaRes-Conference in Berlin (28.02.2018) (with Felix Ekardt and Jessica Stubenrauch)
Animal Food, Land-Use Governance, and Phosphorus Governance – Speech at BonaRes-Conference in Berlin (28.02.2018) (with Felix Ekardt and Jessica Stubenrauch)
Ökonomische Instrumente zur Verringerung von Produktion und Konsum tierischer Nahrungsmittel und ihre Wirkungen auf verschiedene Umweltprobleme – Speech at Conference on Sustainable Agriculture and Animal Based Products at Evangelische Akademie Wittenberg (22.04.2017) (with Jutta Wieding)
Animal Food – Starting Point for Solving the Phosphorus Problem? – Speech at International Phosphorus Workshop, Science Campus Phosphorus Research Rostock (16.09.2016) (with Jutta Wieding)
Demokratische und ökologische Fragen von privaten Investitionsschiedsgerichten und regulatorischer Kooperation – Speech at Conference on TTIP and the impact of freetrade on environment at Evangelische Akademie Wittenberg (09.04.2016)
Tiere als Nahrungsmittel – Speech and discussion on "Meat Atlas 2013" for the Green Party district office Chemnitz (01.10.2015) and Anima e.V. in Dresden (06.12.2015)
Freiwilligen-Management – Seminar for NGOs on Volunteer Management (within the Freiwilligen-Agentur-Leipzig e.V.) (once a year 2009, 2010 und 2011)