Recent Publications and Speeches
Newsletter
News
Call for Papers: Our Special Issue of Journal "Sustainability" on Climate Change and Human Reaction
Felix Ekardt serves as guest editor for an upcoming Special Issue of Sustainability on "Climate Change and Human Reaction: Transformation, Governance, Ethics, Law". The Call for Papers is now open: here.
Out now: First Volume in our new Springer Nature Book Series on Environmental Humanities
From spring 2019 Felix Ekardt is the editor of Springer Nature's new book series "Environmental Humanities: Transformation, Governance, Ethics, Law". It is open to the entire social sciences, i.e. economics, philosophy, sociology, political science, ethnology, etc. Volume 1 "Sustainability: Transformation, Governance, Ethics, Law" by Felix Ekardt has been published now and provides an overview of the work of the FNK with completely new perspectives in sustainability research - and can be read with Springer Link: here.
Paris Agreement, unambitious climate protection, precautionary principle, and human rights
Missing German and EU climate targets is not embarrassing - it is contrary to international and human rights. Even the unambitious targets themselves are illegal; all the more so their misconduct. More on this in our new legal opinion on the Paris Agreement here.
Sustainable Land Use, Soil Protection and Phosphorus Management from a Cross-National Perspective
The scarcity of phosphorus (P) is a global concern that is not restricted to western industrialized nations. Based on several third-party funded projects, the industrialized nation of Germany, the emerging economy of Costa Rica, and the developing country of Nicaragua are examined in our new article in SUSTAINABILITY with regard to their legislation in the field of environmental protection and agriculture, in particular with regard to soil protection and fertilizer law. It becomes clear that soil protection in all three countries has not yet been adequately standardised in law and at the same time the efficient use of organic or recycled P fertilizers instead of (finite) mineral P fertilizers is inadequately regulated. here.
Felix Ekardt on "Growth - A Hard Habit to Break
A contribution in the Global Compact International Yearbook deals with fundamental issues of the sustainability debate: the limits to green growth and technological innovations, the preconditions of societal transformation towards sustainability, the complexity of human motivation, the underrated ambitiousness of the long-term goal in the Paris Climate Agreement. See, among other papers, here.
Jessica Stubenrauch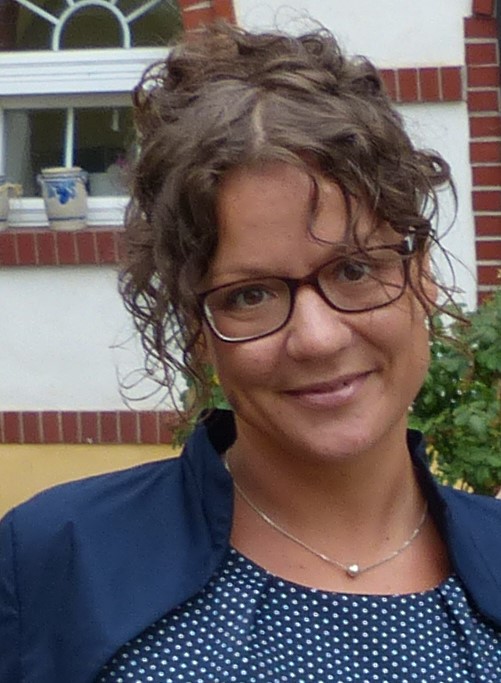 Dipl. Geogr. Dipl. Finw. Jessica Stubenrauch is a member of the Research Unit Sustainability and Climate Policy since 2012. Since 2015, she is working on her PhD thesis on sustainable phosphorus governance from a cross-national perspective in cooperation with Leibniz Science Campus Phosphorus Research in Rostock. Her main focus lies on a legal comparison between Germany/EU, the emerging economy Costa Rica and the developing country Nicaragua. Questions of land use, closed nutrient cycles in sustainable agriculture systems and interlinked soil, climate and biodiversity protection are considered comparatively. Since March 2018, Jessica Stubenrauch works as research assistant in the cooperation project InnoSoilPhos (Innovative Solutions to Sustainable Soil Phosphorus Management) and investigates especially possible entry points of WTO law for governance on phosphorus and land use.
Jessica Stubenrauch studied Geography, with minors in environmental and planning law and macroeconomics at the University of Leipzig (diploma thesis on "Gradual accumulation of pollutants in soils and analyses of the legal effect on the example of the heavy metal cadmium"). After a traineeship abroad in the sector of environmental education in Costa Rica, she guided a three weeks geographical excursion to Costa Rica and Nicaragua in 2013. Her first diploma studies, she did on taxes and public finance with a degree in tax administration. Thus, she has working experience in public administration as well.
As a member of the agricultural Working Group of Friends of the Earth Saxony she volunteers in environmental protection and sustainable agriculture.
Publications
Landnutzungs- and düngungsbezogener Klimaschutz in europa- and völkerrechtlicher Perspektive, in: Zeitschrift für Umweltrecht 2018, No. 3 (with Felix Ekardt, Jutta Wieding and Beatrice Garske)

Phosphorus Governance, in: Schnug, Ewald/de Kok, Luit (Hg.): Phosphorus 100 % Zero, Berlin 2016, S. 331-347 (with Felix Ekardt, Beatrice Garske and Jutta Wieding).

Legal Instruments for Phosphorus Supply Security, in: Journal for Environmental and Planning Law 12/2015, p. 343-361 (with Felix Ekardt, Jessica Stubenrauch and Jutta Wieding).

Landwirtschaftskonzept für Sachsen – BUNDposition, Dresden 2015 (with Felix Ekardt and Beatrice Garske)

Schadstoffanreicherungen in Böden als Governance- and Rechtsproblem – das Beispiel Cadmium: Zugleich zu einigen Grandproblemen von Ordnungsrecht, JbUTR 2013, p. 173–187 (with Prof. Dr. Felix Ekardt).

Ein Menschenrecht auf Wasser, Zeitschrift für Umwelt- and Planungsrecht (ZUR) 2010, Heft 11, p. 521–542.
Presentations
Governance Aspects of Soil-P-Management – Presentation at the BonaRes Conference in Berlin (28.02.2018) (with Felix Ekardt and Beatrice Garske)

Animal Food, Land-Use Governance, and Phosphorus Governance – Vortrag auf der BonaRes-Konferenz in Berlin (28.02.2018) (with Felix Ekardt and Beatrice Garske)

Völker- and europarechtliche Zielvorgaben zu einschlägigen Umweltproblemen (Targets in International and European Law regarding relevant environmental issues) – Speech at Conference on Sustainable Agriculture and Animal Based Products at Evangelische Akademie Wittenberg (22.04.2017) (with Caroline Douhaire).

Fósforo y Uso de la Tierra - Posibilidades de crear una Agricultura Sostenible en el Futuro (Phosphorus and land use – possibilites to create sustainable agriculture systems in the future) (01.12.2016) – Presentation at the Central American University (UCA)/ Nitlapan, Managua, Nicaragua.

Kick-off presentation to "Cadmium in Böden, Pflanzen and Nahrungsmitteln" infront of the Soil Protection Commission (03/2011).